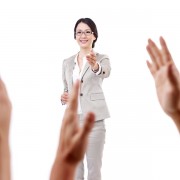 Find the best English teaching jobs in China with OnTESOL! Use the free TEFL job board to contact employers and apply for jobs directly! Find jobs in Jilin, Beijing, Dalian, Henan, and Chengdu. OnTESOL does not sponsor any employer or school. Use due diligence when applying for jobs.
-Learn more about TEFL in China with the free Teach English in China Guide–
 English First – Many Locations, China

English First is one of the largest ESL schools in the world. Jobs available in many locations throughout China. Package includes a competitive salary plus accommodation, training, Chinese language lessons, and more! APPLY NOW via OnTESOL. 
Aston English
Teach English in China with Aston English! In partnership with OnTESOL, Aston English is recruiting native-English speakers between the ages of 23 and 50. Candidates must have a university degree and an internationally recognized TESOL or TEFL certification. Package includes: 9,000 and 12,000 RMB per month, plus free accommodation, airfare, performance bonuses, sponsored work Z visa, insurance, Chinese lessons, teacher training, health insurance, and paid holidays! APPLY NOW via OnTESOL
Shanghai Learning Institute
Shanghai Learning Institute offers our young students the best learning environment in Shanghai. Their package includes a competitive salary,  paid overtime, housing assistance,  paid insurance and much more! Find more details here: https://leschools.com/  and apply here career@longmanschools.com.cn
New Dynamic Institute
With a variety of locations all over China, an excellent working environment and a competitive salary, New Dynamic Institute is the place for you! New Dynamic Institute prides itself in offering small class sizes and a multidimensional learning system. Candidates must be over the age of 23 and be native English speakers. Find more information here: http://www.ndi.com.cn . For employment inquiries contact Vivi Peng at vivi.peng@ndi.com.cn
.
Disney English
Teach English in a fun and interactive environment based on  the combination of Disney storytelling, breakthrough language learning methodology and innovative technology. In this inspirational learning environment you will receive a starting monthly salary of 10,000 RMB , housing, various Disney discounts, medical insurance and extensive training just to name a few of the benefits. For more information and to apply, go here: https://jobs.disneycareers.com/teach-english-in-china 
Shanghai Euroway Training Centre
Teach with this unique school that has expert knowledge of the Shanghai. Enjoy teaching small classes with a comprehensive course system  in a focused and progressive environment. With many locations in China, Shanghai Euroway Training Centre offers an array of excellent benefits: 10,000 RMB, paid training and free Chinese lessons, healthcare and a work visa paid by the company. To apply, contact Shirley Rao, Managing Director at info@eurowaytraining.co For more information, go here: www.eurowaytraining.com
Aihua International Education
This Irish-run school is proud to offer a friendly and professional working environment teachers to enjoy. With an excellent teacher training program and an English speaking administrative staff ready to help teachers with any problems they may face, Aihua would like to welcome you! Benefits include a pay monthly rate of 10,000 RMB net for 100 teaching hours per month, health insurance, 20 days holiday (including Chinese holidays), Chinese lessons, and opportunities for promotion. To apply, send a CV to aihuarecruitment@gmail.com. To find out more information go to: 
www.english-aihua.com
Kenneth's English School – Jilin, China

One year contract. Earn 8000 RMB per month plus housing allowance paid monthly in addition to wages, airfare allowance, paid vacation, and medical insurance for approximately 22 hours per week! Find more details here: Kenneth English Language School and send resume and copy of TEFL certificate to jobs@kennethsenglish.com
Expertise Education – Beijing, China
Expertise Education provides teacher recruitment services in Beijing, China. TEFL job package: 8,500-11,500/RMB per month plus accommodation, Chinese lessons, airfare bonus, and airport pickup. Work visa provided! APPLY NOW
ESL Suite – Chengdu, China
Teach English to adults in Chengdu, China. Earn 9,500 to 12,500 RMB per month plus accommodation allowance, airfare allowance, work visa sponsor, and performance-based bonuses. Candidates must be native speakers and have a university degree, a TESOL certification recognized in China, and a clean criminal record. Apply Now with ESL Suite
Standford Dalian Language School – Dalian, China
This school is looking for three English language teachers from the US or Canada. University degree and TEFL certification are required.  Earn 6,500 RMB plus benefits for teaching only 25 hours per week! The cost of living in Dalian is much lower than Beijing or other big cities! Apply Now with Stanford
Joy Children's Language School – Henan, China
Teach English to young learners in Henan, China with Joy Children's Language School! Earn 7,500 RMB per month plus overtime pay, accommodation, paid vacation, airfare, visa support and other benefits! Teach only 18 hours per week! Start in October. Contact David Hayles – Foreign Teachers' Direct at joyschoolchina@126.com
How to Apply for a TEFL Job in China
Don't know which job is right for you? Learn more about TEFL jobs at public schools, language schools, and universities in China on the How to Get the Best English Teaching Job in China Guide
3 Places You Must Visit in China
Danxia landform in Zhangye – Gansu

Kaiping – Guangdong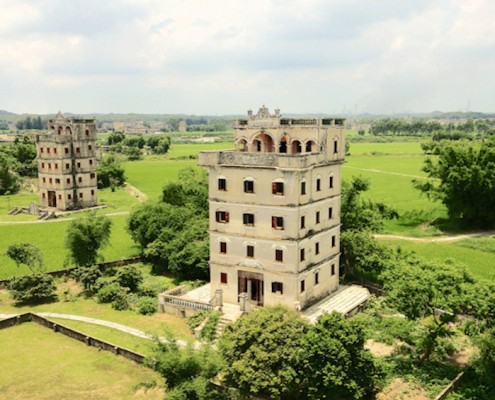 Tianluokeng Tulou Cluster – Fujian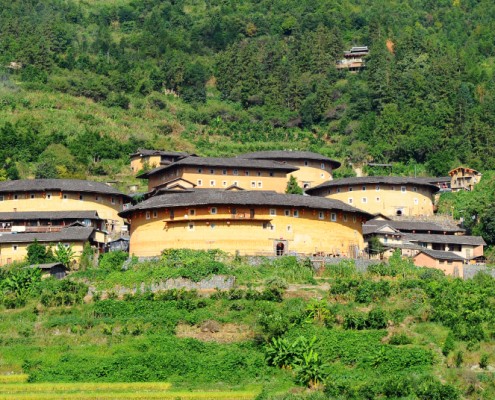 http://tefl-jobs.ontesol.com/wp-content/uploads/2015/03/ontesol-logo1-300x137.jpg
0
0
admin
http://tefl-jobs.ontesol.com/wp-content/uploads/2015/03/ontesol-logo1-300x137.jpg
admin
2018-02-05 03:01:41
2018-02-05 21:13:13
English Teaching Jobs in China