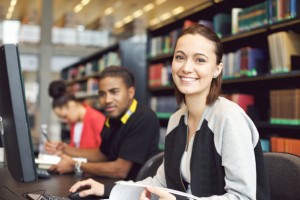 Teaching IELTS is perfect for experienced English language teachers who want to grow in their careers and earn a higher salary.
There are many highly paid English teaching jobs in Canada. Apply now for free. Earn up to $45/hour teaching IELTS preparation course.
Below you will find more than 10 IELTS teaching jobs from all over Canada.
Recommended TESOL Certification for IELTS Teaching jobs:
250-hour TESOL Diploma with 20-hour Teaching IELTS Specialist!


Work From the Comfort of Your Own Home Teaching IELTS and TOEFL
This excellent opportunity with Radix Tree Transforming Systems teaching IELTS and TOEFL is available to teachers interested in teaching in a virtual setting. Apply Now!
Teach IELTS in a Progressive Environment in Ontario!
English Testing Canada is seeking an IELTS Examiner who represents the linguistic and cultural diversity of their candidates. This high-paying, part-time position is for alert, friendly, observant, and enthusiastic teachers. To find out more and to apply, go here.
Canada College Seeks IELTS Examiners, Invigilators, and Proctors
With several positions across Canada, this is an excellent opportunity! For more information and to apply, go here.
Leading Education Organization Seeking IELTS Examiner
IDP Education is a global organization based out of Australia but with many locations across the US, UK, Canada, and New Zealand. IDP is seeking a dependable, responsible, and punctual IELTS examiner for several locations across BC, Alberta, and Ontario. To apply, go here.
BC School Empowers People Through Learning!
Teach English Part-Time at UBC campus in Vancouver! BLUBC is seeking a teacher with a strong academic background, experience teaching with excellent communication skills, and who is able to work flexible hours. Teach in a small group setting at BLUBC! Apply by forwarding your resume to hr@familyeducation.ca, indicating "Instructor" in the subject line.
Mosaic Learning Centre Is Seeking an IELTS Invigilator!
Mosaic Learning Centre is seeking an IELTS invigilator at their Surrey, BC centre. Apply and find more information online!
NOIC Academy
NOIC ACADEMY (Formerly New Oriental International College), a full-time, high-end private boarding secondary school, is located in Toronto, Ontario, Canada.
NOIC Academy is seeking a full-time Guidance Counselor/TOEFL IELTS Instructor to offer language training, university application counseling, and parental communication.
Salary: $30,000.00-$45,000.00 per year
Requirements:
Master's Degree (Preferred)
IELTS Teacher Training
250-hour TESOL diploma
Ability to speak English and Mandarin fluently (Required)
Ability to work remotely temporarily due to COVID-19
Apply here
Can-Achieve International Education Ltd.
Can-Achieve International Education Ltd is a premier education company aiming at providing high-quality education programs for students around the world. We are now seeking highly experienced IELTS teachers to help our students improve their English in our Vancouver and Toronto offices. We are seeking a candidate who is a highly skillful IELTS instructors and ESL teachers.
Roles and Duties:
Keep detailed records of tutoring sessions
Work closely with the Program Director to meet students' academic goals.
Perform administrative and team-based activities
Assess students and develop study plans
Tutor IELTS courses based on the student level and needs.
Develop prep Materials as needed
Assign homework and evaluate performance regularly
Requirements:
Patient, caring, and responsible.
Ability to explain complex problems in a simple and comprehensible way.
Ability to organize and manage multiple responsibilities.
Ability to commit to a long-term partnership.
Bachelor's Degree or higher
7.5 or higher (Overall Band) in IELTS (Reading/Listening no less than 8; Speaking and writing no less than 7.5)
120-hour TESOL certificate
Teaching experience is not required. We will train qualified candidates.
Responsibilities and Duties
Keep detailed records of tutoring sessions using Can-achieve Progress Card
Work closely with Center Program Director to meet students' academic goals.
Performs administrative and team-based activities as needed
Assess students upon entrance and develop study plans for them
Using our textbooks and reference, Tutor ESL courses based on the student level and needs.
Develop additional quizzes/tests/assignments/exercises as needed
Assign homework and fill in the grade book to evaluate students' performance regularly.
Commit to a part-time role, working remotely
Salary: $25.00 – $35.00 per hour
Benefits:
Flexible Schedule
Work From Home
Apply here
https://tefl-jobs.ontesol.com/wp-content/uploads/2015/03/ontesol-logo1-300x137.jpg
0
0
Ontesol- Online TESOL Courses
https://tefl-jobs.ontesol.com/wp-content/uploads/2015/03/ontesol-logo1-300x137.jpg
Ontesol- Online TESOL Courses
2020-12-21 16:36:00
2020-12-22 16:53:48
IELTS Teaching Jobs in Canada