Milan is in the Lombardy region, almost 30 miles south of the Alps. Although popular as the fashion capital of Italy, Milan has a lot more to offer.
What do TESOL teachers do for fun?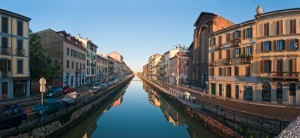 With many cathedrals, botanic gardens, monuments, and art galleries, Milan's beauty is special.
The Santa Maria delle Grazie is famous for containing Leonardo da Vinci's most famous work, the Last Supper. Theatre Museum at La Scala is one of the most famous opera houses in the world. Duomo, the world's biggest cathedral is also located in Milan. One of the most famous museums in Milan is Leonardo da Vinci National Sceince & Technology Museum. Not to forget the Milan aquarium, home to more than 100 species of fish.
If you are a soccer fan, Milan is home to two of the greatest clubs in the world, Internazionale de Milan and AC MIlan, who share the mighty Giusseppe Meazza stadium.
Go on a shopping spree! Find top designer stores walking through Via Della Spiga, Via Montenapoleone and Via Sant Andrea. At Montenapoleone you will find Gucci, Valentino, Cartier, Versace and many more. Sant Andrea is home to Chanel, Bulgari, D&G and Prada.
Navigli is a wonderful system of canals that flows through pinturesque old houses and street markets. It's perfect for those who just want to wonder and grasp the beauty of daily life in Italy.
Whatever you are looking for, Milan offers the best of all tastes!
https://tefl-jobs.ontesol.com/wp-content/uploads/2015/03/ontesol-logo1-300x137.jpg
0
0
Ontesol- Online TESOL Courses
https://tefl-jobs.ontesol.com/wp-content/uploads/2015/03/ontesol-logo1-300x137.jpg
Ontesol- Online TESOL Courses
2011-11-16 22:32:20
2014-12-11 10:51:39
TESOL Milan