There are a number of magnificent historical sites, each with different architectural styles, in this amazing city.
You can visit Dan Shui, a beautiful seaside town which was once ruled by the Spaniards and the Dutch.
The CKS Memorial Hall is of great importance. It was built in the memory of Chiang Kai Shek, who was a very important military and political 20th century leader.
Taipei has grown at a very fast pace during the past decades and its economic might is visible on the Taipei 101 tower, the tallest building in the world from 2004 to 2010 and a real architectural wonder.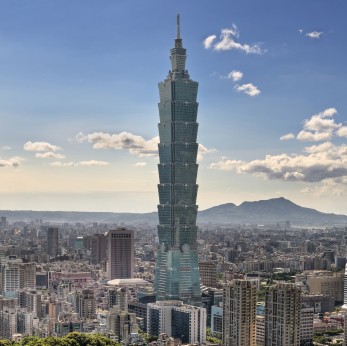 For those who love live performances, The National Theater and Concert Hall at Liberty Square host a number of events. Other leading venues include Zhongshan Hall and the Sun Yat-sen Memorial Hall.
One of the most beautiful festivals is the Lantern Festival, which is celebrated on the fifteenth day of the yuan month. The beautiful paper lanterns illuminate the city are a spectacle. This is also a great time for making fun and artistic lesson plans if you are teaching English to children.
Teaching conditions in Taipei are very good. Schools pay anywhere between $1,500 to $2,500 per month plus accommodation and other benefits. Teaching experience is not required for entry-level jobs, but a TESOL certificate of 100 hours or more is a must. Taking an advanced TESOL certificate course such as TESL Canada or Trinity CertTESOL is highly recommended. TESL Canada certification can be pursued online online TESOL courses.
https://tefl-jobs.ontesol.com/wp-content/uploads/2015/03/ontesol-logo1-300x137.jpg
0
0
Ontesol- Online TESOL Courses
https://tefl-jobs.ontesol.com/wp-content/uploads/2015/03/ontesol-logo1-300x137.jpg
Ontesol- Online TESOL Courses
2011-10-12 17:32:29
2015-09-04 18:35:40
TEFL Taipei