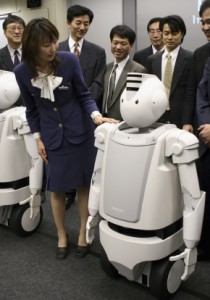 Nagoya is the fourth largest city in Japan and hosts some of the world's largest businesses! What an excellent place to start your TESOL career!
Nagoya gradually became an industrial hub and, today, it accounts for approximately 70% of Japan's trade surplus. Major corporations in the automobile and aerospace industries have their headquarter office established in Nagoya. Toyota, Mitsubishi, Boeing, and Fuji to name just a few.
Nagoya is well-known for its museums, offering a variety of  traditional exhibitions, such as the Nagoya Castle, and Aichi Arts Center. In addition, it is a city that hosts many industry related exhibitions such as the Toyota Commemorative Museum of Industry and Technology and the Nagoya City Tram & Subway Museum. Japanese authorities took pivotal steps to restore The Honmaru Palace, which was destroyed in World War II. This Palace will showcase wonderful samples of Shoin-zukuri architecture from the feudal era by 2016.
Take in Traditional Japanese Culture!
So much adventure awaits you when you choose to teach English abroad. There is so much to explore in a country like Japan including the food, cultural events, the intricate language and so much more. Nagoya is well known for the Moon Gazing Tea Event at the Seiu-tei, a tea house in the middle of Shirotori Garden. Be in Japan for the Harvest Moon in September so you don't miss this once-in-a lifetime experience!
Ever wonder why your Japanese students struggle so much to speak? One of our 250-hour Diploma graduates tells us all about this in her blog.
The best way to know if we'll like teaching English somewhere is if we find out firsthand! Find out what Mary has to say about the JET Programme in Japan in her review ! Mary tells us all about co-teaching and the using the communicative method in Japan.
Get Free Job Placement with OnTESOL
OnTESOL offers free job placement!  Included is our job board with a list of some of the best English teaching jobs in Japan. Take a look at our job board today to find your dream job!
OnTESOL offers free job placement with MY English which provides English teaching positions all over Japan. Get the best of support to create innovative and unique lesson plans. In addition, receive an amazing salary and bonus after you finish teaching!
Recommended Articles:
Get TESOL Certified to Teach English Conversation in Japan!
7 Tips for Teaching English to Elementary Students
https://tefl-jobs.ontesol.com/wp-content/uploads/2015/03/ontesol-logo1-300x137.jpg
0
0
Ontesol- Online TESOL Courses
https://tefl-jobs.ontesol.com/wp-content/uploads/2015/03/ontesol-logo1-300x137.jpg
Ontesol- Online TESOL Courses
2018-11-23 11:25:51
2018-11-23 17:37:45
Teach English in Nagoya - The Industrial Hub of Japan!