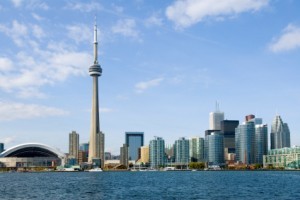 Teach English in Canada, where the ESL market is the largest among English-speaking countries! Canadian cities are some of the most modern and peaceful in the world. Furthermore, most of Canada's ESL institutes are recognized by Languages Canada, which sets the bar for management and instruction!
-Learn more about TEFL in Canada with the free Teach English in Canada Guide–
CLLC – Toronto
CLLC provides an enriching learning environment. We are seeking people with a passion for working with the international community. This is your opportunity to create a life-changing career! If you are interested in making an impact on students' lives, being a part of a supportive and positive team, and helping build a world of global citizens – this position is for you!
Job Description: creating lesson plans to teach non-native speakers to read, write and speak English. Will need to be patient, open-minded, friendly and culturally sensitive.
*Classes are Monday – Friday 8:30 until 2pm
* Guaranteed 5 hours/day, 5 days/week with the possibility of receiving additional classes and hours depending on student intake
Full-time teachers will receive the following benefits:
-Paid vacation
-Paid personal days
-Comprehensive medical insurance
Qualifications:
University degree from a recognized Canadian University
Requirements: TESOL Ontario/TESL Canada certificate
Salary: $20.00 /hour
Apply by sending your resume and cover letter to  info@CLLC.ca
Centre for English Studies – Toronto
Centre for English Studies is currently seeking creative, qualified and dynamic English teachers to join their Junior and Adult team. Our Centre offers paid prep time, a teacher mentor program, a well-designed curriculum, plenty of resources and a collaborative team environment.
Must have a degree and a minimum of a 120-hour TESOL certificate + practicum.
ILSC – Toronto
ILSC-Toronto is looking for experienced and dynamic English Teachers to work days or evenings, in a friendly, fast-paced environment.
ILSC's offers a diverse range of English programs and courses to both adult and young English language learners. Our English language courses include the following general and specialized areas:
Academic English
Communication
Creative and Cultural English courses (ie. Filmmaking, Drama, Creative Arts)
Business English
Test Preparation (IELTS, Cambridge, TOIEC)
Junior Programs (Teaching students aged 13-17)
We offer positions on an ongoing basis.
Job Duties:
Teachers are expected to prepare lessons designed to increase students' communicative language abilities in accordance with the ILSC Curriculum and Course Outlines.
Essential Requirements:
All ESL teachers at ILSC must possess the following qualifications.
a completed Bachelors degree
a completed TESL certificate recognized by TESL Canada (or equivalent)
Please indicate in your application that you possess the above qualifications. You will be asked to provide proof of completion as a condition of employment.
Contact Information: E-mail your resume to Emily.Riche[at]ilsc[dot]com
Saskatchewan Intercultural Association
The Saskatchewan Intercultural Association is currently seeking LINC instructors. Must have an undergraduate degree in the humanities, 1-3 years ESL teaching experience and a TESL Canada accredited TESOL certificate. Find more information and apply today!
East Coast Language College
East Coast Language College occasionally seeks out qualified ESL teachers to teach at our Halifax school. Must have a TESL Canada accredited TESOL certificate (minimum 120-hour TESOL certificate + 20-hour practicum from accredited institution). Find more information and apply today!
London Language Institute
London Language Institute offers both core and seasonal employment to ESL teachers. We offer a competitive renumeration package that includes teacher training. Qualified teachers who apply must be TESL Canada certified. Apply today!
The Royal Canadian Institute of International Studies (RCIIS)
RCIIS is a mid-sized language school located in midtown Toronto. We are committed to the highest quality academics and focus on both speaking and general English skills. Our school environment is warm, open and accepting of all backgrounds and English levels. RCIIS fosters an environment where students feel safe and confident to speak English in and outside of the classroom.
We are currently seeking qualified ESL teachers for the summer season and beyond. These positions include morning, afternoon, and evening schedules with flexible starting times.
A teacher looking to work in our school can expect competitive wages, opportunities for advancement, paid marking hours and detailed teaching materials.
Required Qualifications:
Bachelor's degree

TESL Canada or TESL Ontario approved certification

Native speaker

Must be able to legally work in Canada

Excellent English communication skills- both verbal and written

Previous Experience teaching or tutoring considered an asset

Previous experience working abroad is also desirable
Compensation: Starting rate is $20/hour and increases with time and student feedback.
Please send your resume and cover letter to our director Tong Zhang at education@rciis.ca
CLC Canada
CLC accepts applications for teaching positions on a rolling basis. If you are adaptable, enjoying connecting with people from around the world, have lived abroad, and have a minimum of a 120-hour TESOL certificate, this is the perfect role for you!
Coentreprise Cité Caron
We are currently seeking a part-time ESL teacher for business adult clientele at various sites in Montreal.
Must have a university degree in Education or related field (translation, literature, creative writing, etc.), experience teaching English to adults, and a minimum of 120-hour TESOL/TEFL certificate.
Salary: $18.00 to $20.00 /hour
Apply today with your cover letter and resume to manon.ouellet@centrecaron.ca
Berlitz Montreal
Berlitz offers instruction through various delivery platforms (face-to-face, virtual, online, mobile, study abroad) designed to teach the skills, to build confidence and to empower people to succeed on a global stage. We custom-design our programs to fit the specific needs of our clients, whether large or small corporations, individuals, young students or children.
JOB RESPONSIBILITIES
We are seeking part and full-time language instructors to deliver lessons exclusively to federal government employees using the CEWP training program.
Additional responsibilities include:
– Maintaining good student records and profile cards up to date
– Participating in performance evaluation plan
– Properly integrating technology into teaching programs
Must have at least one year experience teaching English to adults 
Eligible to work in Canada (required)
Bachelor's degree or equivalent, (required)
Experience teaching CEWP program (an good asset)
Access to a vehicle (a good asset)
REQUIREMENTS
Exceptional communication skills in English.
Speak the required language at idiomatic fluency level.
 Interactive and motivated instructors comfortable working in a diverse environment on a flexible schedule.
Salary: $17.00 /hour
Please apply by sending your cover letter and resume to  instructors@berlitz.ca
Liaison Training Centre
Liaison Training Centre, located in Montreal, Canada, has an immediate need for qualified full and part-time EFL/ESL teachers in addition to applicants with experience teaching TOEFL and TOEIC.
We encourage those interested in teaching private one-on-one ( upper intermediate and advanced levels) lessons (from 2 to 20 hours per week) and/or substituting to apply.
Requirements:
You must currently live in Canada.
You must have permission to work in Canada.
At least 3 years teaching experience
An MA or a BA with TESOL/TEFL certification.
Please apply by e-mail to Liaison Training Centre, stating the ESL area which you would be most interested in working.
Please note that due to the large number of responses we receive on a daily basis, we will only consider resumes from those currently living or working in Canada.
Norquest
Norquest is currently seeking a ESL Consultant to provide mentorship and professional development to rural and small urban ESL providers. Included in your role would be to provide webinars, building relationships with the community, develop , deliver and revise presentations, along with several other duties. Master in TESL is preferred. Preference given to a candidate familiar with this program, a candidate who has experience delivering online workshops, who has knowledge of Canadian Language Benchmarks and ATESL, familiar with all Microsoft programs. Must have your own vehicle. Communication with clients happens by phone, computer and in-person. Salary is based on experience and education. Apply today!
Hanson Canada
Hanson Canada is seeking a Language School Director to take on several duties for the school. Included in these duties are: developing strategies to meet market needs, review and launch existing language programs as a corporate training program, expand and maintain the agent team, collaborate with the marketing team to maintain high ESL enrolment, develop and promote TESL training program, attend industry events to promote Hanson School's programming. More information about duties, qualifications and benefits can be found here.
Anne's Language House
ANNE'S Language House (ALH) is seeking a qualified and experienced part-time English teacher, for 3-5 weeks, who has passion and skill to instruct English to international students.
We are  small and private ESL school in Calgary, Alberta with intimate-sized classes to ensure every student actively engages in class.
Applicants MUST have:
TESL Canada Level One Professional certification or the equivalent*
Min. of 2-year teaching experience as an ESL teacher
Enthusiasm for teaching
A university degree
Great communication skills including in both conversation and written
Teamwork-oriented and strong interpersonal skills
The ability to empathize with students from various cultures and backgrounds
Well-developed organizational skills
Basic computer skills
2 years teaching experience is preferred
*Please specify your certification on your resume.
This is a substitute position with the potential for full-time hours.
Hourly wage: $22+ / hour
Stafford House – Toronto
Stafford House Study Holiday Program (SHSH) is a part of Cambridge Education Group (CEG), one of the leading providers of pre-university academic courses and English language courses. We host an international program to students aged 12-18. This program provides short-term language courses which include academics, social activities, sports and excursions in a safe, well-managed environment. This year's summer 'pop-up' schools are located in multiple locations across Canada, the US and UK.
Toronto's summer school is located at York University. Our curriculum and methodology focus on interaction and engagement. We invite people to enjoy learning English by using the language in a fun and energetic way. There is also the potential for exceptional teachers to continue with us after the summer, if desired.
Key responsibilities of ESL teachers:
Provide instruction in an integrated skills curriculum, using the communicative method.
Offer weekday Intensive ESL classes
Accurately maintain academic records (i.e. Lesson Plans, Attendance, Grades, Report Cards, etc.).
Provide superior customer service through your everyday interaction with students.
Special consideration will be given to applicants with:
1+ years of teaching experience in a similar ESL context
The ability to take on additional tasks as an activities leader or residential assistant
Requirements (Please do not apply if you do not have the qualifications below)
TESL / TESOL Certification with practicum
Bachelor's Degree
Accountability
Enthusiasm
Creative
Team player
Customer focused
Salary: $18.00 to $20.00 /hour
Tamwood Camps (Toronto & Vancouver)
Live-In ESL Teacher and Counsellor
Tamwood operates 7 award winning summer camps in North America and is looking for live-in teachers for our summer camp program. 
Company Information:
Founded in 1992, Tamwood International College is a privately owned company that operates a number of carefully designed and managed Summer Camps. We run these camps across Canada (Vancouver, Whistler, Toronto and Montreal) and the United States (Boston, San Jose, and Los Angeles). Tamwood's junior programs are run under a separate division called Tamwood International Camps. These camps offer young students between the ages of 7 and 17 the chance to learn a new language, develop new skills, make friends from around the world, and create memories that will last a lifetime. In 2018, we had over 1,800 students from over 30 countries.
Teaching Responsibilities:
Conducting initial assessments of all student upon entering the program for Listening, Speaking, Reading and Writing skills using the STEP framework for assessment.
Preparing for class, including printing resources and requesting materials for activities.
Planning and delivering daily lessons that meet the needs of all students.
Fostering an environment of inclusion, support and respect in the classroom.
Upholding a 'growth mindset' and a commitment to life-long learning. 
Maintaining an "English Only" policy in your classroom and throughout the camp day.
Preparing weekly progress reports and individualized comments for students assessing then on Listening, Speaking, Reading and Writing using the STEP Framework.
Preparing graduation certificates for all students.
Counsellor Responsibilities:
• Managing camper behaviour in residence, during activities, excursions and meal times.
• Encouraging campers to be on-time and prepared for all daily activities
• Supporting campers with inclusion within the counselor group and the camp community
• Generating and maintaining enthusiasm for all components to the camp program
• Participating in all evening programs, excursions, and daily activities
• Attending all meetings as scheduled by the Camp Administrative Team
• Monitoring campers' health including nutrition, hydration, sun protection and overall wellness
Desired Qualifications
Undergraduate degree in Education or other relevant discipline
ESL Specialist Certificate or TESL Training
A minimum of one year teaching experience (International or ESL Teaching experience is an asset)
Experience with ESL assessments is an asset
Excellent written communication skills to document student progress and records
Have the ability to maintain confidentiality and deal with sensitive issues with tact and discretion
Excellent interpersonal and problem-solving skills, ability to work independently and within a team
Ability to work under pressure with changing priorities and to meet deadlines
MS Office experience (advanced excel and word)
Must have valid First Aid and CPR C certifications by June 1st
Summer Camp hiring is currently ongoing and applications will be processed as they are received. Preference will be given to applications submitted applications before March 1st 
For more information or questions email Dana Fallis at dfallis@tamwood.com. 
Quest Language Studies
Quest now accepting applications for teaching positions in downtown Toronto. We are seeking creative, enthusiastic and experienced ESL teachers for short-term, long-term and substitute positions to begin shortly.
All applicants must have an excellent knowledge/command of grammar, have an understanding of communicative language techniques, hold a degree (BA) and be TESL Canada or TESL Ontario (or the equivalent) certified.
Experience teaching exam preparation courses — IELTS, TOEFL, Cambridge (CAE & FCE), TOEIC is considered an asset.
Rate: $22.00 to $25.00
If you meet these requirements, please forward your resumé to work@studyquest.net.
Thank you for your application. Please keep in mind that only select candidates will be chosen for an interview.
Global Village Toronto
Join the best teaching team in Toronto!
Global Village Toronto is one of the largest, private, English as a Second Language school in Toronto, committed to the highest-quality academics and services.
We are currently seeking qualified ESL teachers.
We offer teachers competitive wages, paid prep time, benefits, a mentor teacher program, a comprehensive curriculum, a comfortable, fun atmosphere and a great team environment.
Requirements:  Teachers must have a B. A. degree or 3-year College Diploma, a TESL certificate, and a min. of one year experience teaching. Experience teaching IELTS, Cambridge Test Preparation, EAP is an asset.
Global Village is seeking individuals committed to our values: quality, integrity, customer service, fun, teamwork, and resourcefulness.
Please send your resume and cover letter to our Assistant Director of Studies, Sabrina Russo, at jobstoronto@gvenglish.com
For more information about Global Village English Centres at:
www.gvenglish.com
EC Montreal English Language School
EC Montreal English Language School is hiring ESL teachers.  Teachers are responsible for classroom instruction, student assessment and tutorials. The teacher is also responsible for seeking ways to consistently and continually develop professionally.
Responsibilities:
Establish a positive learning environment for all learners. Ensure students feel supported and encouraged to take risks with the language.
Create motivating and engaging lesson plans focused on learning and progress.
Complete all administrative duties efficiently.
Works and participates professionally in the administrative team and teaching team
Participates in in-company and industry events and promotes and facilitates best practices through active collaboration with other EC teachers.
Completes class administration efficiently including Records of Work, student attendance, Student assessment reports
Set and mark homework and tests
Attends meetings and training sessions
Seeks feedback from students, peers and manager
Willing and able to provide occasional substitute coverage
Participate in CPD events
Conduct peer observations
Stays informed on school policies and company aims
Continually checks work notices and announcements
Requirements:
Degree
Demonstrated ability to plan and deliver high-quality lessons
Demonstrated ability to work with technology in the classroom and in an administrative capacity
Preferred: experience studying or working abroad
Passion and can-do mindset
Flexible
Kaplan Toronto
Kaplan KIE in Toronto is currently seeking ESL instructors on a part-time and full-time basis. We are seeking teachers who can maintain responsibility for all aspects of classroom management within their classes. In addition, we are looking for teachers who can adhere to the Kaplan curriculum while supporting students to achieve their academic goals. This is done through English language instruction and preparation for standardized tests. We are seeking charismatic, experienced and talented teachers who can provide students with an outstanding educational experience.
Key Job Responsibilities Include: 
Teaching classes using the Kaplan curriculum, across multiple levels, as assigned
Preparing lessons according to the established syllabus
Maintaining an atmosphere conducive to learning, including maintaining classroom facilities
Maintaining accurate record-keeping for daily attendance and student performance
Attending staff meetings and workshops; participating in ongoing training programs
Becoming familiar with and adhere to company policies and procedures
Tutor students as assigned and if available
Liaise with the Academic Supervisor to improve the delivery of Kaplan academic
Minimum Requirements include:  
BA Degree
TESOL Certification
Outstanding skills in creating a dynamic, interactive classroom experience
Must be authorized to work in Canada
Preferred Qualifications 
3+ years of experience teaching ESL in a group setting
Experience with industry, international students and/ or overseas teaching experience
One or more foreign language ability
Learning Tree Tutors
Learning Tree Tutors is seeking qualified ESL Tutors for 1-on-1 tutoring to work on a casual basis. Tutors travel to student homes for tutoring. Hours will vary depending on the number of students teachers wish to accept and what assignments are currently available at your location.
Qualifications:
Bachelor's degree
Graduation from TESL Ontario or TESL Canada approved program/
Experience teaching or tutoring
Native speaker/standard accent
Experience with Accent Reduction is desirable
Experience with IELTS or CELPIP or TOEFL test prep preferable
Excellent English communication skills- both verbal and written
Reliable transport / personal vehicle preferred
 Able to tutor in central and midtown Toronto (M postal codes)
Personal Skills:
– Open to new ideas and learning strategies
– Good communication and interpersonal/rapport building skills
– Patient, caring, dependable & flexible
Salary: $22.00 to $28.00 /hour
To apply, send your resume and cover letter to info@learningtreetutors.com
English Testing Canada – Various Cities
We are seeking qualified and experienced individuals to join our teaching team of IELTS Examiners. IELTS Examiners are responsible for conducting speaking tests to IELTS standards. Most shifts are Saturday afternoons and evenings, with occasional Sunday and Thursday shifts available.
Please indicate your city with your application.
Minimum Professional Requirements:
An undergraduate or Master's degree equivalent.
TESOL or recognized equivalent
Minimum of 3 years' relevant TESOL teaching experience (minimum one-year post-certificate level qualification). The majority of this experience must relate to adult students (16 years +).
The required professional attributes and interpersonal skills.
We are seeking staff who want to help us further our philosophy centred in diversity, progressiveness and equity. Our workplace is one where teamwork and respect are valued.
English Testing Canada welcomes applications from people with disabilities. If you require any accommodations to fully participate in the application process, please inform us.
Salary: $45.00 /hour
To receive further instructions in regards to the application process, send an e-mail to ieltsexaminerjobs@myetc.ca.
GEOS Language Plus
Employment Requirements:
Degree AND TESL Canada Certification (TESOL/TESL/TEAL)
3 years of ESL teaching experience
Native English speaker
Duties and Responsibilities:
Report to the Academic Coordinator on a weekly basis
Know and understand program curriculum
Place emphasis on task-based learning
Provide feedback, correction, evaluation, encouragement and direction to students throughout the program and specifically in reference to student lesson plans and practice lesson
Use current ESL techniques, approaches and resources
Plan and preparing for academic excursions
Strong intercultural communication skills
Demonstrated ability to work with staff from a diverse background
Job type:  Part-time
Salary: $18.00 to $20.00 /hour
Please send your resume via email to info@geostoronto.com
ILSC – Vancouver
ILSC is seeking a TESOL instructor to fulfill the following job duties:
Knowing and understanding the program curriculum
Prepare materials to present to students
Knowledge of the University of Cambridge ESOL – TKT exams
Model an example of a good ESL teacher, including emphasizing a task-based learning method.
Working with the director with practicum placements and coordination
Providing feedback, correction, encouragement and direction to students, specifically in reference to student lesson plans and practice lessons.
Evaluating and documenting progress
Keeping current in ESL techniques, approaches and resources
Essential Qualifications, Skills, and Attributes:
Degree AND TESOL certification with 5 years ESL teaching experience and 2 years ESL teacher training experience
Please submit your resume via email to Sharlene.Reis[at]greystonecollege[dot]com
NAE Tech Solution
NAE Tech Solution is seeking experienced and enthusiastic English tutors to deliver our online lessons.
Responsibilities and Duties
Deliver online ESL classes to Asian students 3-10 years of age.
The curriculum is provided.
Hours are usually between 9 AM-9 PM, depending on the teachers'/students' availability.
Qualifications and Skills
University degree
Minimum 1 year of ESL teaching experience
Experienced in a primary school environment
Native English speaker is highly preferred
Enthusiastic, adaptable, flexible, friendly and approachable
Experienced teaching Chinese students is considered an asset
Experienced in video recording is considered a definite asset
 TEFL, TESOL, CELTA certification required
Ability to work remotely and on a part-time basis
Salary: $18.00 to $20.00 /hour
Apply here
Cities you must visit in Canada:
Toronto, Ontario 
Vancouver, British Columbia
Calgary, Alberta
https://tefl-jobs.ontesol.com/wp-content/uploads/2015/03/ontesol-logo1-300x137.jpg
0
0
OnTESOL
https://tefl-jobs.ontesol.com/wp-content/uploads/2015/03/ontesol-logo1-300x137.jpg
OnTESOL
2021-07-21 13:07:00
2021-07-21 18:07:40
English Teaching Jobs in Canada