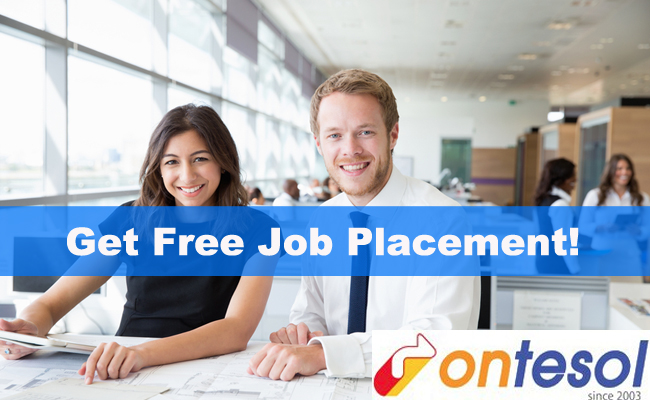 Teaching in Italy most definitely has its perks. With one of the oldest and richest historical cultures in all of Europe, some of the world's most delicious food and easy access to hot travel destinations around Europe, Italy is one of the preferred choices for ESL teachers who want to teach English abroad.
Find teaching jobs in Italy below. Many schools are seeking teachers who have experience and TESOL certification for teaching Business English or young learners. The Practicum is also recommended.
Save $200! 140-hour TESOL Course with Business English
Save $200! 140-hour TESOL Course with Young Learners Specialist
Red Bus English School
Tech English in Catania with Red Bus English School. The school has 3 locations in Catania region and has been operating since 2012. Job requirements include:  Native Level English speaker, EU national, university degree, and TESOL certification. Teaching experience is not required but preferred. Driver's license and basic Italian preferred. Send your CV via e-mail inforedbuschool@gmail.com to apply.
SPEAK
The school is looking for an Academic Manager. In this role, you will assist the team with preparing one-to-one and conversational lessons, and help the Director coordinate with native-English speakers who teach the lessons. experience as an Academic Manager or Coordinator is required. Must have TESOL, TEFL, or CELTA, a university degree, and a EU passport.  Learn more and apply online
I Speak English
Looking for an experienced English teacher to teach in the Cagliari region. Must have 2 years of experience and a TESOL certificate with Practicum. Earn EU1400 per month teaching 25 hours per week.  Send your CV to infoelmas@ispeakenglishschool.it
InsideEnglish
Looking for an English teacher to teach in the Puglia region. Teach adult and young learners with InsideEnglish. Must have EU passport and a TESOL certificate with Practicum. Apply online or send your resume to the address on their website.
Ergon Academy Srl
Ergon Academy Srl is offering a variety of opportunities to teach children, adults, and businesses at a variety of levels. The school is located in the charming town of Pordenone, which is located in the mountains of Italy and close to the sea, only one hour away from Venice. Ergon is seeking highly motivated teachers with their CELTA or equivalent TESOL certification and a Bachelor's degree. Benefits include shared accommodation provided by the school and health care coverage. Salary to be discussed at the time of the interview. Please send your CV and resume to info@BIPordenone.it
British School Group
Teach in the quaint towns of Lavello and Venosa! Teachers are paid 25 teaching hours/week + overtime pay! British School Group is seeking committed English teaching professionals looking to live a quieter life in the country. Must be a native English speaker or at levels, C2 / CPE / IELTS 9, have a strong interest in teaching young learners and be an EU citizen. We also accept non-EU applicants with valid working papers for Italy. Benefits include 1,200 Euro net per month.  Vacation time including all national holidays and summer break.  Assistance with finding accommodation within walking distance from the school. Learn more and apply today!
Morgan School
Teach in the quaint town of Airola, Italy starting in September 2018! Excellent benefits including assistance with accommodation, 1300 Euros/net salary, paid overtime, vacation, airport pick up and free Italian lessons. Must be committed, motivated and hard-working. Must be a native speaker and EU citizen. Must have a clean record, two years of teaching experience, and some knowledge of Cambridge ESOL exams. Preference is given to applicants who have some knowledge of the Italian language as well as a full clean driving license. Must be TESOL certified + practicum. Learn more and apply today!
Tuttolingue
Tuttolingue is seeking native English-speaking teachers to teach at their school in Cantania, Sicily. Help students prepare for Cambridge English suite exams. Must be a native speaker, have 120-hour TESOL certificate (plus practicum), experience teaching beginner to advanced levels of English (preferred: young learners), and have legal status to work in the EU.
Benefits include: 25 hours/week, salary of 1200 euros, paid holidays, professional development. Send your CV, two references and your most recent photo to Natalia Voronova at natalia@tuttolingue.net
English in Action
English in Action (EIA) is seeking qualified teachers to fulfill short-term contracts for one to eight weeks. If you are enthusiastic, reliable, and love teaching, then this position is for you! 30 hours of teaching activity-based lesson plans. Must hold a UK passport or be able to work in Europe or the UK. Must be TESOL certified. Benefits include return flights, weekly pay and subsistence allowance, accommodation, reimbursed travel between centers, teaching resources, and lesson plans. Find out more and apply today!
My English School (Various Locations)
My English School is currently seeking qualified, passionate, young, and dynamic teachers for locations all across Italy. Start dates are May/June and September. This is an excellent opportunity to not only teach using a communicative methodology but to also receive some great opportunities for professional development and to work outside of the classroom in social events and team meetings. Must be TESOL certified. Excellent opportunity for a new teacher and for some roles, it is an advantage to have some business English teaching experience. Benefits include competitive hourly wage, bonuses, and the opportunity for growth. Find out more and apply today! 
Intensive Business English (Various Locations)
Intensive Business English (IBE) is seeking teachers to teach for its In-Company and online courses. For In-Company courses, applicants must already be residing in Italy, have a minimum of 3 years teaching Business English, be living in Italy, be available to teach full or part-time. For the online courses, one must have two years of relevant experience and be TESOL certified. Various contracts offered according to applicants' preferences, fixed monthly salary. When applying, specify 'Online' or 'In-Company.' Find out more and apply today!
Wall Street English (Lecco, Italy)
Find an exciting teaching opportunity with Wall Street English in Lecco, Italy! Wall Street English is seeking qualified native English-speaking teachers with teaching experience to join their team on Lake Como! We are one of the more established schools in Italy with 45 years of experience ready to offer a full-time position with the opportunity to teach a variety of different courses including business English, exam prep, or with a language school. Wall Street provides ongoing support and an excellent teaching environment! Must have TESOL certification and a minimum of one year of teaching experience. Find out more and apply today!
Anglo American Centre
The Anglo American Centre in Caligari, Sardinia is seeking motivated and enthusiastic teachers who are interested in teaching young learners, teenagers, and adults. Must have a minimum of 2 years of experience, have legal status to work in the EU, have a Bachelor's Degree, and be TESOL certified. The preferred candidate will already have experience teaching in Italy, speak Italian, have experience with Cambridge assessment English language qualifications, and hold a valid driver's license. We provide a competitive salary of 1150 euros/month + bonuses. Find out more and apply today!
St George's School
St George's School in Rome, Italy is constantly seeking English teachers. We have much to offer to our teachers including a collaborative work environment, fully-equipped classrooms, ongoing staff training, help to find accommodation, and organizing social opportunities for its teachers. To apply and to find out more, click here.
https://tefl-jobs.ontesol.com/wp-content/uploads/2015/03/ontesol-logo1-300x137.jpg
0
0
OnTESOL
https://tefl-jobs.ontesol.com/wp-content/uploads/2015/03/ontesol-logo1-300x137.jpg
OnTESOL
2021-11-15 17:57:00
2021-11-17 16:06:43
English Teaching Jobs in Italy