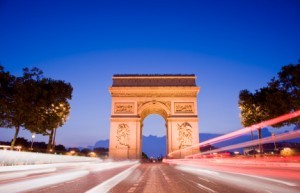 Welcome to the heart of France. Elegance, knowledge, art and romance mark the beauty of this delightful city.
Paris will exhaust you with its grandeur as you stroll down the streets with inspiration lying on every corner. Walk down the romantic river Seine, experience the sunrise-sunset magic of Notre Dame, join a conversation with strangers at the gardens of the Eiffel Tower, and tour the Versailles, Le Louvre, the surroundings of the Sacre Cuore for intellectual vibes.
There are many unqualified teachers in Paris, so taking a TESOL certification course of at least 100 hours will place you at a great advantage.
https://tefl-jobs.ontesol.com/wp-content/uploads/2015/03/ontesol-logo1-300x137.jpg
0
0
Ontesol- Online TESOL Courses
https://tefl-jobs.ontesol.com/wp-content/uploads/2015/03/ontesol-logo1-300x137.jpg
Ontesol- Online TESOL Courses
2011-09-28 16:47:30
2014-12-11 11:03:21
TEFL Paris